Main content starts here, tab to start navigating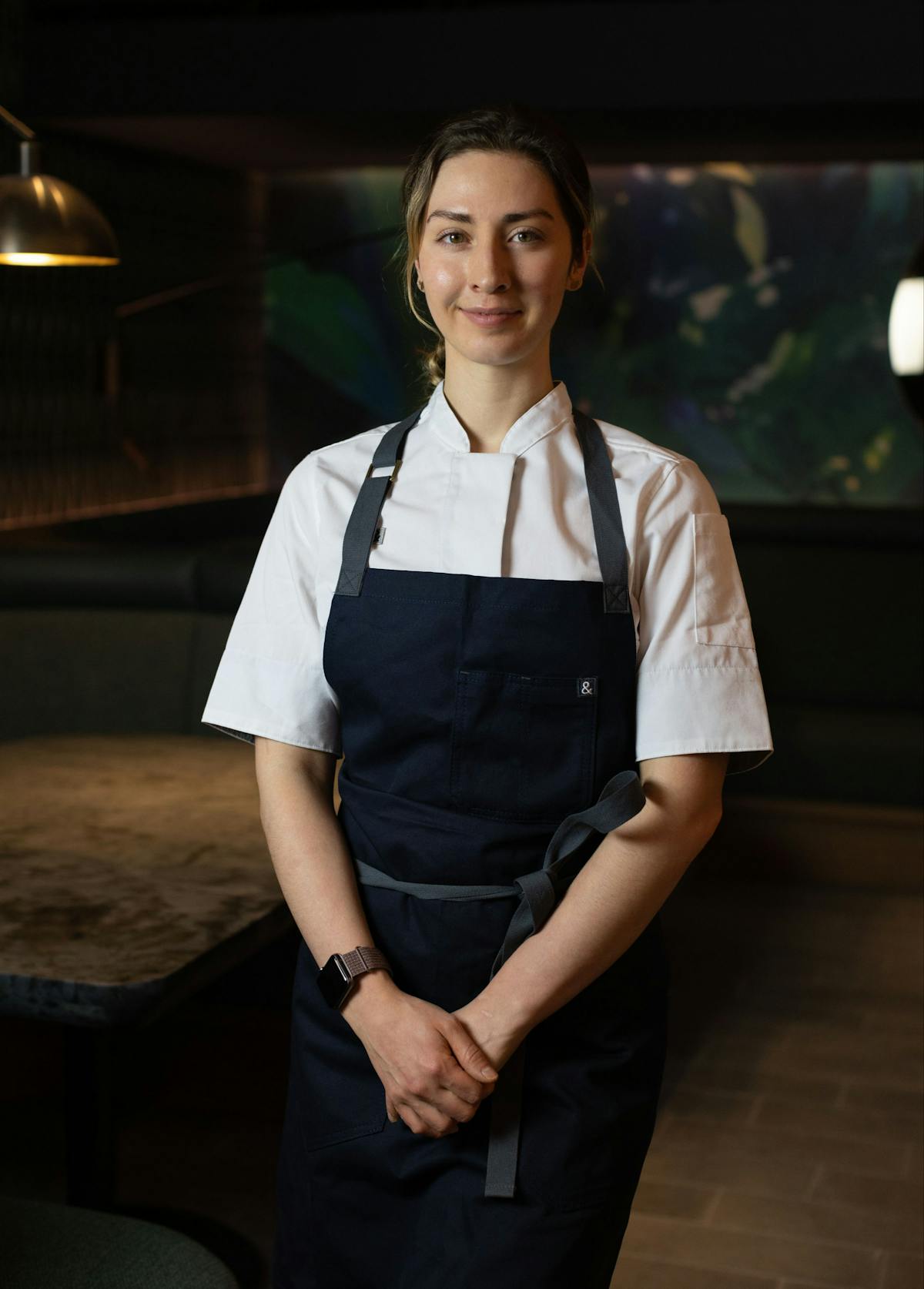 Mirra Sims
Chef de Cuisine
As Chef de Cuisine of Lafolia, Arable Coffee, and The Clearing at 780 3RD Avenue, Mirra Sims brings a decade of experience in the hospitality industry, including notable positions across prestigious restaurants in New York City and Atlanta.
Born in Rochester, N.Y., and raised in Atlanta, Mirra grew up in a family deeply interested in food, music, and celebration. Meals were a time for exploring other cultures from their dining room table – her mother's love for baking and Mexican cooking was Mirra's first true love of the culinary world. Her passion drove her to enroll in the Culinary Institute of America, where she studied Culinary Arts, graduating with honors.
Mirra's first cooking role was at One Eared Stag in Atlanta, GA. She took on her first jobs in NYC while also attending school; wading into the NYC restaurant scene at Calliope as a young cook, and completing an externship at Gramercy Tavern. From there, she worked her way up from line cook to sous chef at North End Grill, followed by a return to Gramercy Tavern to cook again in 2016. Before joining DMK Restaurants in 2021, Mirra held a sous chef position at Untitled at the Whitney Museum and was on the opening team for popular west village restaurant 232 Bleecker; studying under Chef Suzanne Cupps.
In her current role, Mirra oversees the kitchens at the 780 3rd Ave projects, upholding DMK's high standards of hospitality and culinary excellence. Outside of the kitchen, Mirra enjoys hiking, listening to music, riding her bike outdoors, and spending time with her cat, Islay.